Q: What dates are available for renting?
A: Please call 330-863-0787 to inquire about price and availability. We usually book a year in advance but there may be some cancelations.
Q: What is the time frame of the rental?
A: We only rent by the weekend (Friday 9:00am - Sunday 1:00pm) for one price. We do not rent just Saturdays or Sundays for a discount. This gives you time to decorate on Friday and clean up on Sunday.
Q: Do you know a local minister that will perform the marriage ceremony?
A: Licensed ministers available -
Lisa 330-868-8921
Q: What is the rental fee for the three days?
A: Please call for pricing 330-863-0787. The fee is for the three day rental. Half is due when you ask us to hold the date for you. The other half is due no later than one week before your event.
Q: How many people can be seated in the barn?
A: There are enough tables and chairs in the barn for your use to seat 200 guests.
Q: How many and what size are the tables?
A: 9 tables 8x3 seats approximately 8-10
2 tables 6x30inch seats approximately 6
2 tables 8x30 inch seats approximately 8
19 tables 4ft round seats approximately 5-6
6 tables 3ft square seats approximately 4
5 tables 42inch round seats approximately 5
2 tables 39 inch x 24inch seats approximately 4
10 tables 10x3 seats 10-12
Q: What kind and how many chairs?
A: There are enough chairs provided for 200 guests. They are mostly dark and light brown metal folding chairs. There are some wooden folding chairs.
Q: Do you allow candles?
A: No candles please!
Q: Can we use the fireplace?
A: Yes, it is a working fireplace. You can bring your own firewood or you may pruchase some from us.
Q: Can we use the lake?
A: You may take pictures by the lake. Please no fishing, swimming or boating.
Q: Is Snode's Barn air conditioned?
A: No, the barn does not have air conditioning.
Q: Where do the guests park?
A: The mowed area in the field across the road will now be used for parking. Please do not block both driveways to the house.
Q: Where are the wedding ceremonies usually set up at Snode's Barn?
A: You may set up inside or outside. Many larger ceremonies are set up in the yard by the Lake. Smaller ceremonies are usually set up on the side patio. Please make sure all chairs and tables are back inside the barn before you leave.
Q: Are there power outlets inside and outside?
A: Yes, there are power outlets inside the barn on each floor. There are also outlets outside on the side patio.
Q: Do you provide linens or paper products?
A: No, you must supply all linens and paper products including toilet paper and paper towels for your event.
Q: Where do we put the trash after clean up?
A: Please make sure all trash is in the red dumpster in front of the metal building before you leave on Sunday. This includes all nails, tacks, tape, or staples used to decorate.
Q: What is the layout of the barn?
A: The first floor has flagstone flooring and features a stone fireplace and double doors opening to both patios. The kitchen is also on the first floor which includes two stoves, two refrigerators and a double sink. The second floor is wooden and is often used for partial seating and dancing. The third floor loft is usually used for additional seating and a children's area. The large side patio features a pergola and is sometimes used for smaller ceremonies, dancing, DJ setup or additional seating. The front patio is smaller and is often used for welcoming guests. The restroom is located in the downstairs of the silo. Up the spiral stairs is a small dressing room with mirrors, lighting, and chairs. There is a new brides room in the barn behind the kitchen (where the drawing says Farm Stand Cooler).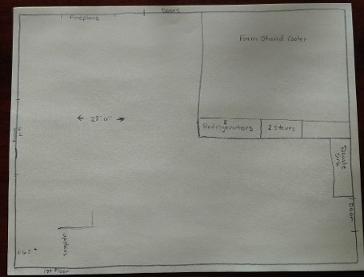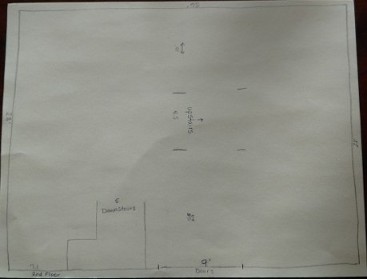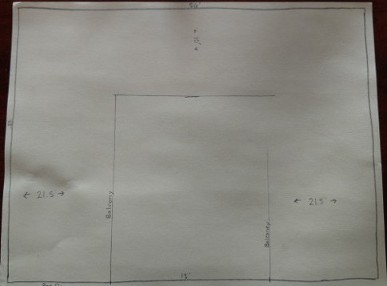 Q: Where can I rent or buy items I need for my event?
A: Check out our event planning page for local businesses that can help!